Cambridge School's Cross Country
NZ Covid-19 alert level: 2Still not 100% sure of what is or is not running.
Being pedants, we are only updating the event status when explicitly contacted by the event organisers.
| Event Category | Event Type |
| --- | --- |
| Offroad/Trail | Cross Country |
When:
Friday, 27th September 2019
Where:
200 Luck at Last Road
Classes:
- Open to all Intermediate & High School students 12-16 Yrs

Other details:
Download Supplementary Regs
Entry On The Day
Look Lap is at 9:45am, Race Start 11am. (We may run two races depending on entry numbers. Race format will be confirmed on day of event)
$60 per Rider (Inc Day Licence) *If you have a MNZ Licence you must bring it!
Hot food and drinks will be available.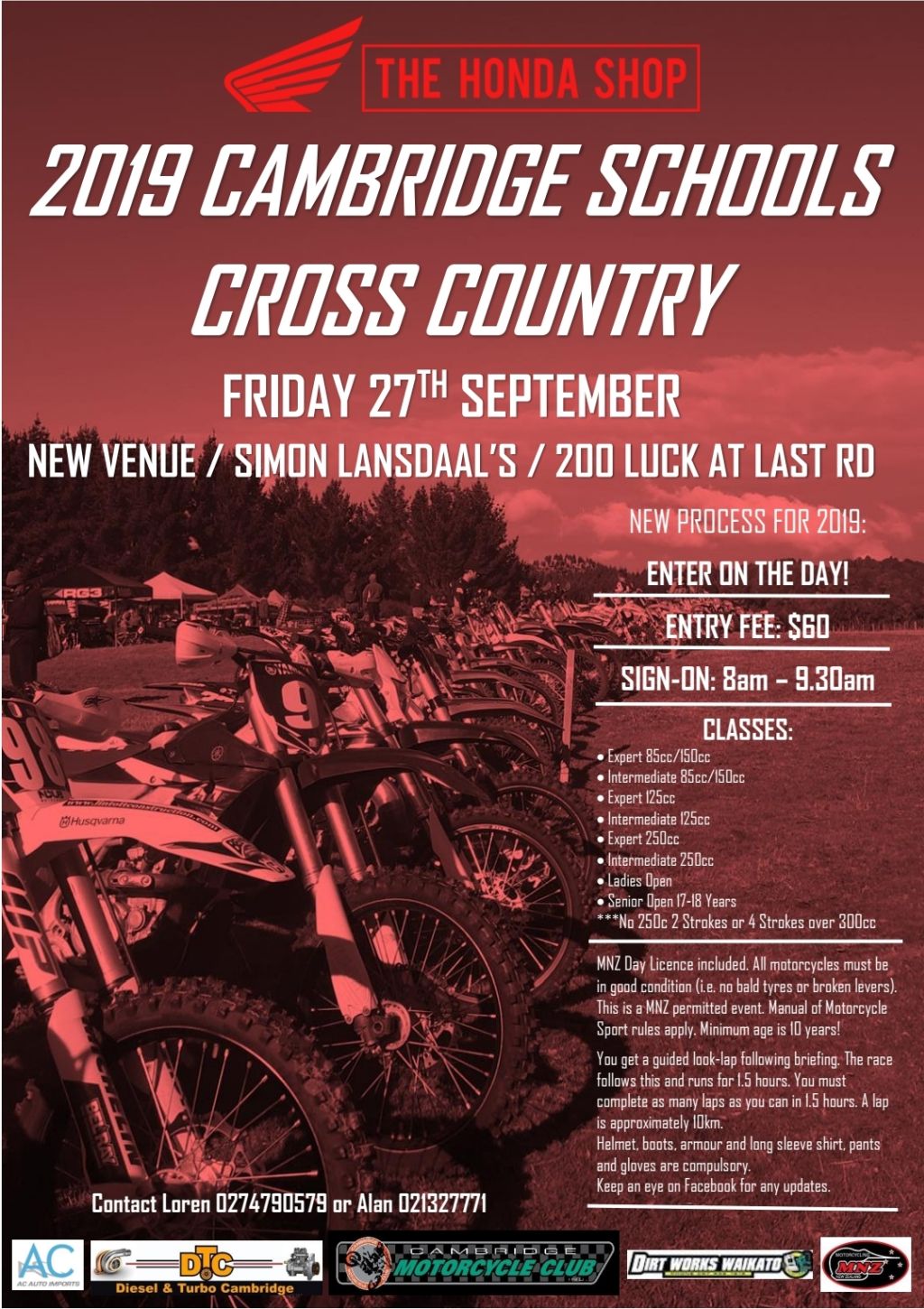 ---